Masai Mara Technology
It's why there's nothing else like a Masai Mara.

The Masai Mara features a proprietary push button removable trigger group that is milled from solid aircraft quality aluminum alloy. It is easily removed from the receiver with the push of a button and requires no tools or work bench. This innovative feature makes for easy cleaning and maintenance as well as for safer storage of your firearm.
---
Our proprietary refinements to the ultra-reliable Bruno Civolani "floating bolt" action ensure the Masai Mara is able to quickly cycle even the lightest of 12 gauge loads. The Masai Mara's rotating bolt utilizes our unstoppable Inertia Plus Locking System to ensure positive bolt head lock-up to the breach under all conditions.
---
The receiver is fitted with a generously sized charging handle and bolt release as well as a beveled loading port with an outward angled cartridge drop lever insuring the Masai Mara is easy to operate even with gloved hands.
---
All components of the Masai Mara were designed to produce a light and nibble shotgun that was quick to shoulder and naturally produces a gentler recoil profile when compared to similar shotguns. The result is an extremely versatile shotgun that is well suited to both hunting and target shooting pursuits.
---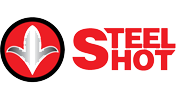 The Masai Mara Barrel is rated for use with both lead and steel shot loads.
---
Each Masai Mara barrel is subjected to a proof test with 1500 BAR high pressure test cartridge before leaving our factory.
---
The entire trigger group can quickly be removed at the push of a button. Removing the trigger group and locking it in a separate location from the shotgun, makes for more secure home storage.
---
The Masai Mara features our proprietary removable ejector system. This innovation marks the end of the clumsier traditional stamped ejector. The Removable Ejector ® is easy to disassemble and clean and if necessary replace. Ensuring you will enjoy a jam-free shooting experience over the lifetime your shotgun.
---
We engineered the interchangeable MaraPro Chokes to maximize the constancy of shot placement through reduced friction that enhances load speeds.
---
The Masai Mara comes standard with our precision drilled Marabored barrel. The barrel is designed to shoot comfortably and pattern superbly with both light and heavy loads.
---
This special type of anodized finish is used on standard models providing them a non-reflective, easy to clean and luxury feeling corrosion protection.
---